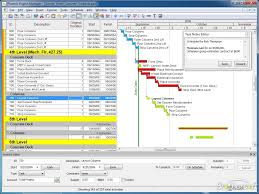 Primavera P6 is a superior project management software tool that primarily offers solutions for managing complex or extensive projects. It is an essential tool for those engaging in planning, assessing and making periodic reports on the progress of a particular project. It is ideal in major industries such as aerospace, security, construction transport and engineering. It is vital for managing intricate details as well as top level planning. It therefore enables project managers, programme controllers, planners and other professionals to have an instant access to detailed project information they need at a single click. Parties can be updated within a single system reducing duplication of information. The program won't teach you to be a good project manager but simplifies your life by offering access to information, acting as reporting mechanism and providing structure and monitoring access to information.  Primavera P6 helps a construction project manager to build project skills through various ways. For instance it helps him better his visibility. Everything relating to construction programmes is included so that he can easily see the progress of the project any time. The manager also uses to improve the process of forecasting. The availability of updated and most recent information provides him with ability to clearly see where there is a potential underutilization of resources and plan effectively. The manager can as well use to monitor cost of projects and track an instant progress.  Construction manager can use to access information quickly without much time wastage. Using a single system that gives you comprehensive information you require saves a lot of time.  In addition, he can use for instantly accessing information related to the construction programmes.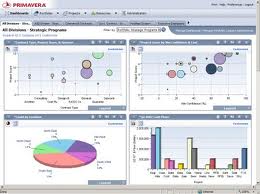 Primavera P6 keep track of project evolvement with time and resources and getting materials whenever required. Finally, the manager can use for simplifying the process of project planning. If the manager becomes proficient Primavera P6 user, it will makes it easier to strategize construction programmes whether simple or complex.  There is no doubt that the program is beneficial to construction project manager in relation to construction programmes. A well trained and skilled manager will enable him derive most out of primavera P6 project management tool. Therefore all managers should consider attending a reputable provider of training relating to Primavera courses or even management training for projects. Training in Primavera P6 courses will assist to guarantee you utilizing numerous benefits.  Conclusion – Primavera P6 is professional software designed with the aim of planning multi-faceted, multidisciplinary and large scale projects. It is recognized standard for excellent performance management program that applies the most recent ICT. It includes all the functionalities that enable managers to build particular planning, broad earned value alternative, integrated reporting options and operator friendly baseline controlling tools.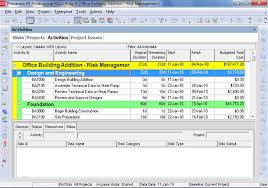 It is suitable for any kind of projects. Primavera P6 has been recommended for managing projects by various popular and reputable consultancies. It is a designated application for complex and versatile projects with great volume of up to hundred thousand activities.  If you are a construction project manager, never lag behind. Use the software and you will see miraculous benefits.